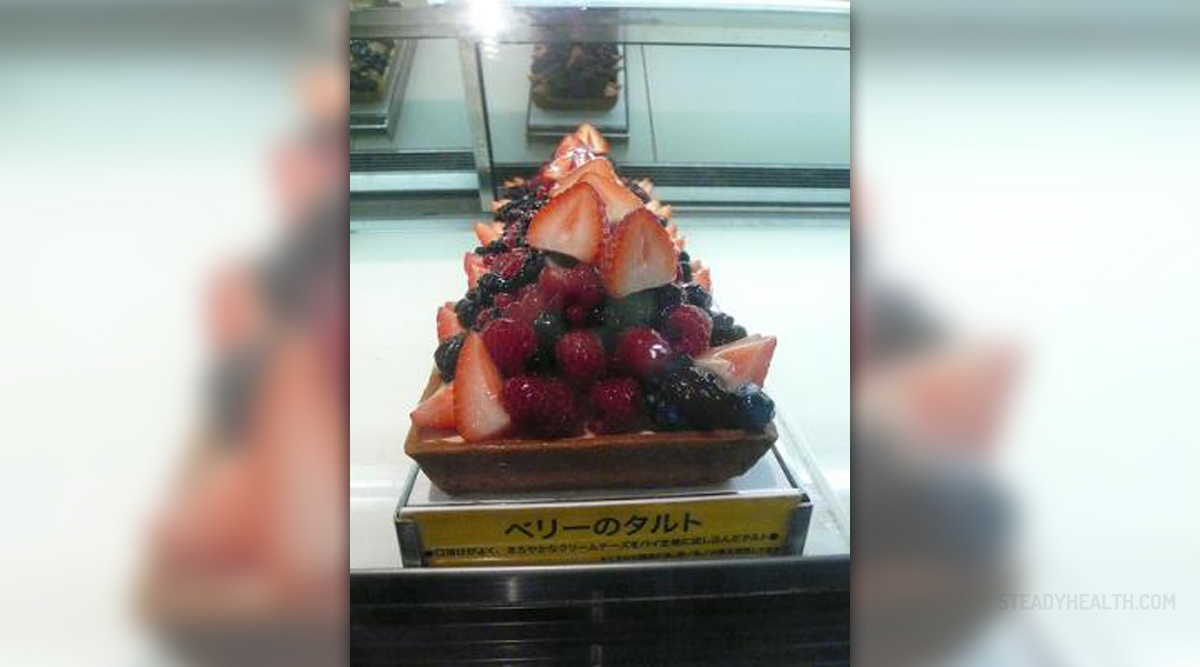 Fruity desserts
Sweets containing fruits are most delicious with some chocolate, high fat ice cream, or whipped cream, and some pastry. It doesn't have to be like that anymore, because there are some switches to make the yummy desserts healthier.
Using a low fat ice cream instead of full fat may save you more than 130 calories.
Using 1/8 of a cup of light whipped cream might be a healthier option than half of a cup of heavy fat whipped cream. Angel food cake may be just as delicious as buttery pound cake, and when the recipe "requires" some extra butter, just skip that step of the process. Use less sugar than recommended in the recipe, it won't be less tasteful. Avoid adding melted butter or oil to the cake mixtures and use yogurt, coffee or apple juice instead.
There are some quick and healthy desserts you can make to satisfy your sweet tooth.
Quick Lemon Custard with Fresh Fruits
Put a cup and a half of cold milk into the bowl and add a box of instant lemon pudding (use the sugar free version). Beat for about 2 minutes, until well mixed. Then add a cup of vanilla yogurt to the mix and blend once again.
Spread the dessert into 4 dessert bowl and leave in the refrigerator to cool down. Just before serving add some fresh fruits and serve.
Light Berry Dump Cake
Take 3 and half cups of fresh blueberries and the same amount of blackberries. Combine them with a teaspoon of cinnamon and ¼ of a cup of powdered sugar. Pour it into a baking dish. You will need a box of yellow cake mix, use it to cover the mixture. Over the cake mix put 6 tablespoons of fat-free sour cream, ½ of a cup of fat-free half-and-half and a teaspoon of butter extract.
The oven should be preheated to 350 degrees and it takes some 30 to 40 minutes to bake the cake.
Strawberry Pie
Bake some pie crust (the best would be whole wheat) according to the direction.
Pour ¾ of a cup of water in a bowl and combine with 3 tablespoons of cornstarch. 2 cups of sliced strawberries put into the nonstick pan and mash well. Add ¾ of a cup of sugar and bring to a boil, stirring all the time. Pour the water with cornstarch into the strawberry mixture and simmer until it gets thicker.
Onto the cooled crust arrange 4 cups of whole strawberries and then add the mixture from the saucepan. The cake needs to be chilled for couple of hours before serving. If you like, you can add some light whipped cream onto the cake.
Apple Pie Crisp
Make the topping out of ½ of a cup of white flour and whole wheat flour. Add 3 tablespoons of brown sugar, a ¼ of a teaspoon of ground cinnamon. Melt the margarine (use 3 tablespoons of no-trans-fat margarine) and add to the mixture. Also, add 3 tablespoons of maple syrup and make some crumbs. Add ½ of a cup of chopped walnuts to the crumbs.
For the filling, you will need 4 cups of sliced apples. Add a ¼ of a cup of sugar and apple pie spices (1 teaspoon) to the apples and stir well. Sprinkle with 2 tablespoons of flour and then pour the mixture into the baking dish.
Pour the topping over the apples and bake. The cake should be served warm, and you might add some vanilla ice cream.
It will take 35 to 45 minutes in the oven preheated to 375 degrees.