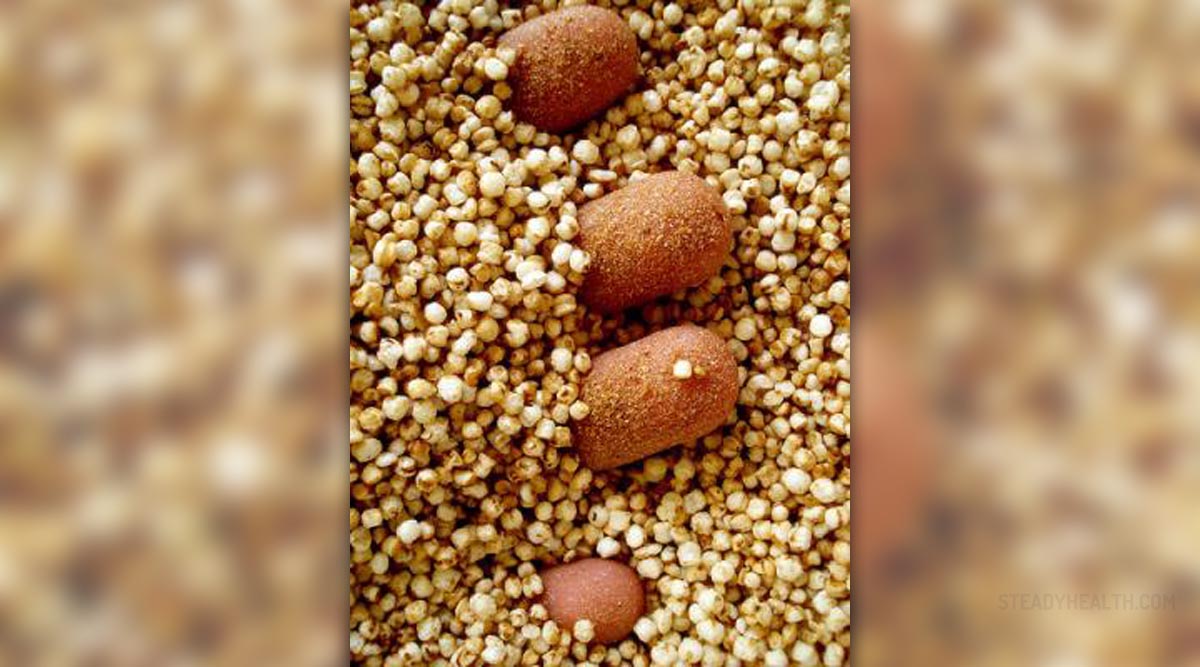 Quinoa isn't a true grain but actually a seed of a leafy plant, related to spinach and swiss chard. The leaves of the plant are also edible, but sweet nutty seeds are a true representative of super-foods.
Nutritional information
Quinoa is the protein richest grain in the world. It contains approximately 16,2% of protein while rice, for example, contains 7.5%, millet contains 9.9% and wheat contains 14%. Proteins found in quinoa are of extreme quality with all amino acids in a perfect balance. Quinoa has high levels of lysine, methionine and cystine. This rich and well balanced source of nutrients provides starch, sugars, oils, fiber, vitamins, and minerals. It is especially rich in essential linoleic acid. It is quite tasty and very easy to digest.
Quinoa in dietQuinoa seeds are used in breakfasts, desserts, and everything in between. Quinoa is available from many local grocery stores or whole foods market. It is available as grain, flakes or flour. It has sweet nutty taste so it may be used on its own or added to different dishes or salads. It may be easily incorporated into the daily diet as a substitute to almost any grain in any recipe.
Quinoa-and-Apple Salad with Curry DressingThis dish has approximately 304 calories, 14 g of fat, 0 mg of cholesterol, 38 g of carbohydrates, 154 mg of sodium, 8 g of protein and 5 g of fiber. It serves 4 portions. To make this recipe one should obtain:
1/4 cup of raw whole-almonds1 cup of white quinoa1 tsp of honey1 tbsp of chopped shallot1 tsp curry powder1/4 tsp coarse salt2 tbsp of fresh lemon juiceFreshly ground pepper2 tbsp of extra-virgin olive oil2 tbsp of dried currants1 small McIntosh apple, cut into 1/8 inch thick wedges1/4 cup of fresh mint leaves, coarsely chopped, and some more for garnish
To make this salad, preheat the oven to 375 degrees and toast almonds until they become lightly toasted and make a nice smell. This will take approximately seven minutes. When almonds cool, chop the nuts.
Rinse quinoa and drain it well. Add 2 cups of water to the saucepan and let it boil. Add quinoa to the boiling water and let it boil again stirring frequently. Cover the saucepan and reduce the heat. Simmer for approximately fifteen minutes until the quinoa becomes soft. Fluff it with fork and let it cool.
Mix together honey, shallot, curry, salt and lemon juice. Season with pepper and add oil. Whisk until it becomes even. Add quinoa, currants, apple, mint and nuts. Toss well, garnish and serve.