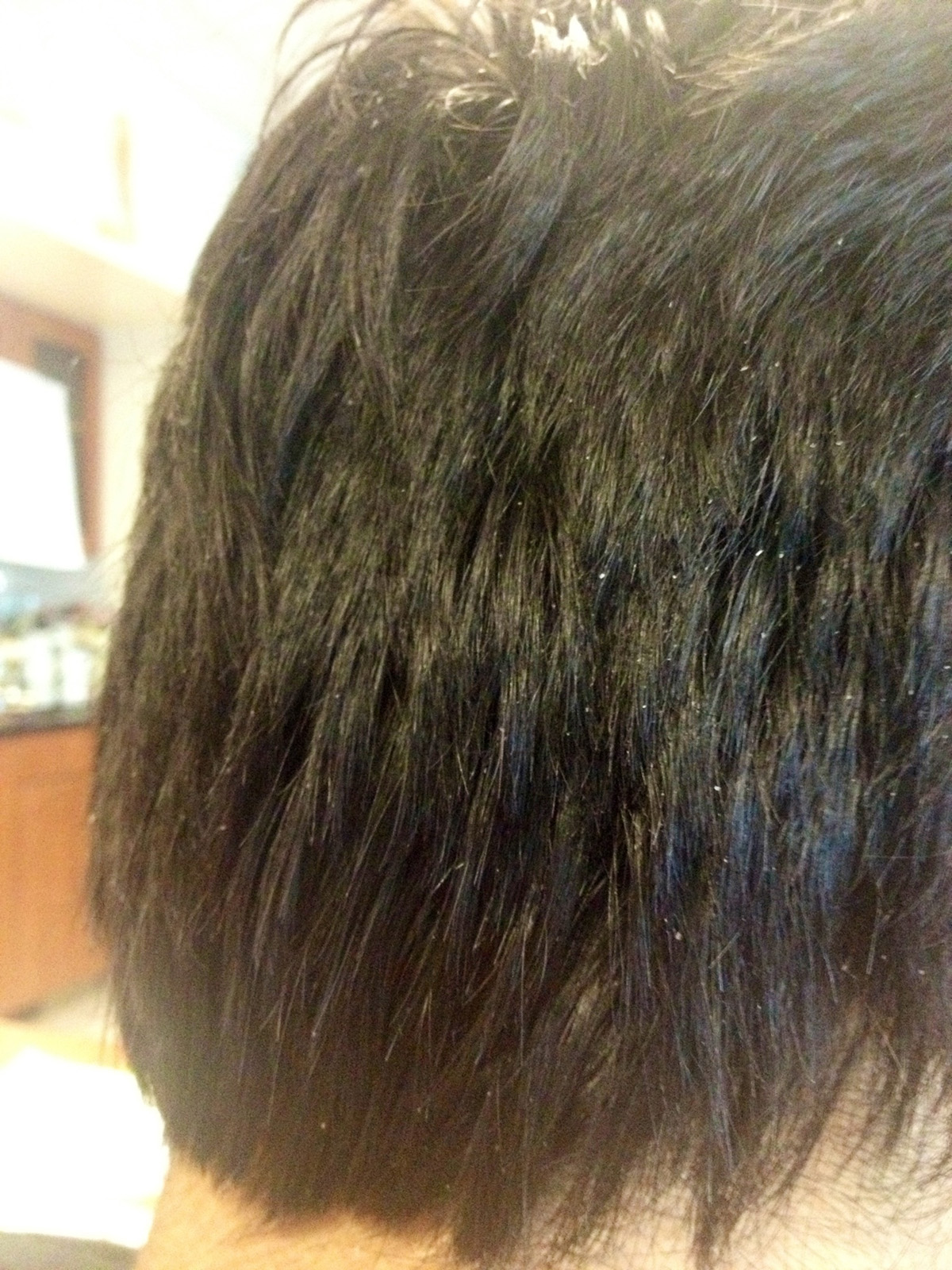 Dandruff is a condition where you suffer from flaking scalp. Dandruff can cause embarrassment since sometimes it falls on people's shoulders, eyebrows etc. Dandruff can be caused by bacteria in severe cases. It is very contagious. Another person may get dandruff if using the same towel, comb, pillow of an infected person. In case of dry dandruff you can see plenty of tiny white scales everywhere on the scalp or attached in hair.
In case of waxy dandruff you can see patches of epidermis and sebum. Dandruff can be result of bad eating habits, zinc deficiency in blood etc. Usually though the reason is yeast infection. Home remedies proved excellent in eliminating dandruff. Hot air is very soothing for itchy scalp therefore you can massage oil into scalp and wrap your head in hot, moisturized towel. Hot oil is even better option.
You can prepare a potion of lemon and coconut oil, leave it outside for about 10 days and apply it on flaky scalp. Hot oil can be applied before sleep and lemon vinegar mixture can be applied in the morning. Wash your hair afterward. You can strengthen the effect by rinsing it with warm water where you squeezed one lemon. Repeat this procedure 2 to 3 times per week for a period of three months. You can make a mixture of vinegar and water (2 tablespoons of vinegar and 6 of water) and apply it with a cotton pad on your scalp. Leave it during night. In the morning wash it out with anti-dandruff shampoo.
Vinegar can be mixed with beetroot juice for the same effect. Instead of vinegar you can use ginger juice. The juice of snake gourd proved also beneficial in eliminating dandruff. Mixture of fresh apple juice and water can be applied on scalp. Rinse after about 15 minutes. Repeat few times per week. Olive and almond oil in combination will help you solve dandruff problem. Massage them into scalp and wash them off after several minutes. If fenugreek is soaked in water to create a paste you will get a great medicine for fighting dandruff. Washing hair with ritha solution or shikakai showed good effects on dandruff.
You can add apple cider vinegar or lime juice to your last rinse whenever you wash your hair. Not only will you get rid of dandruff but your hair will be shiny and beautiful. You can add amla in lime juice and massage your scalp every night. Great anti dandruff medicine is made from 300 grams of coconut oil and 3 grams of black pepper. Boil the mixture, sieve it and leave it to chill. Massage this mixture into scalp every night. Another good home remedy is a paste made from mash beetroot leaves and henna. To prevent and cure dandruff apply henna twice a month . Add fenugreek and roasted clove powder, lemon juice and egg for bigger effect. If you wash your hair two times per week with green gram powder in curd you will eliminate dandruff.
Dandruff can be cured by rosemary and borax. You can make a mixture of two beaten eggs and water. Apply it on scalp and leave for 15 minutes and rinse. You will destroy dandruff and prevent hair loss. You should change your diet. Eat as much raw vegetables and fruit, nuts, whole grain cereals etc. Avoid meat, sugar, candies, pickles etc.