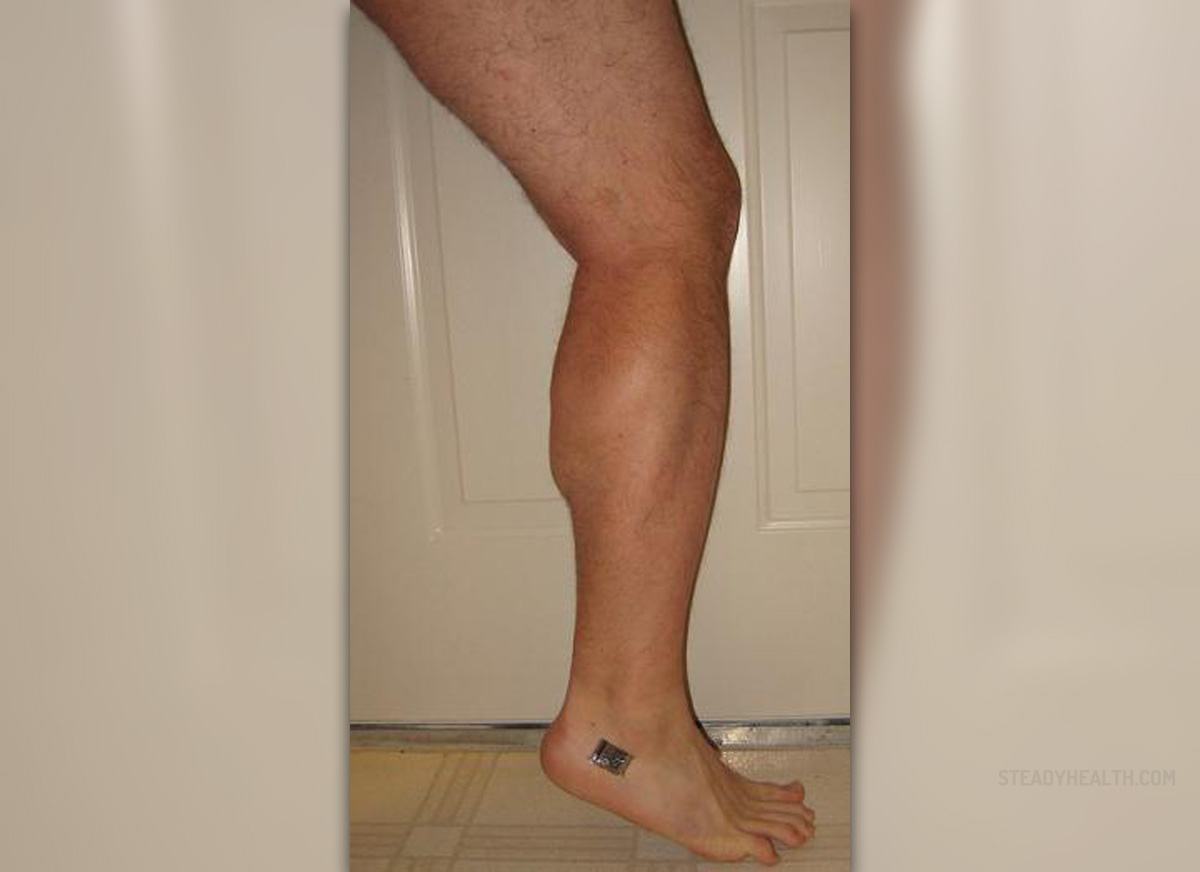 Many people have experienced the calf muscle cramps, which can last from couple of seconds to couple of minutes, thus being very painful. Both men and women can experience the spasms in the calf muscles that cross two joints. Cramp is usually described as sustained spasm with an involuntary contraction and pain. There are various ways that can help you release the calf muscle cramp, but in most cases, relaxation, massage, and stretching are most helpful.
Causes of Calf Muscle Cramps
There are a lot of causes of the calf muscle cramps. You can have calf muscle cramps because you changed the everyday activities; for example, if you start playing some sports like swimming, tennis or mountain climbing, it can affect the muscles that are not ready for that kind of a strain. Disturbed muscle control or coordination can also cause the calf muscle cramp. Changed salt levels that are caused by the low or high potassium or sodium levels can cause the leg cramps as well. Vitamin deficiency or the additional weight of the baby to the leg and feet muscles can cause the calf muscle cramps. You need to exercise regularly and eat healthy food in order to avoid this condition, which can also affect some well trained athletes due to the overstraining of the muscles resulting in them become fatigue. If you don`t drink sufficient amounts of water, you may experience the calf muscle cramps. Releasing environmental toxins can also be one of the causes, but people who suffer from diseases such as Parkinson's disease, renal failure, diabetes, liver cirrhosis or cancer may experience fatigue followed by the calf muscle cramps. Peripheral vascular disease is known to have symptoms like narrowed leg arteries or poor blood circulation, which can lead to this condition. People who are overweight or obese and do nothing but sit in one position and eat are prone to have calf muscle cramps. There are those who suffer from plantar fasciitis or Achilles tendonitis and they may experience the pain in the leg followed by the calf muscle cramps. Other causes of the calf muscle cramps include hyper flexible joints, cardiovascular exercises, intake of alcohol, uncomfortable footwear, foot or leg injuries and flat feet. There are some medications that can cause the calf muscle cramps as their side effect.
Treatment
There are several helpful tips on how to prevent the calf muscle cramps, but there are also a couple of treatments for it. Various exercises, massages and stretching techniques can help you reduce the pain in the muscle, but you should try to relax your leg as much as possible. One very helpful advice in case you experience the calf muscle cramps is to stretch your leg and hold it with your hands until they disappear, after which you can massage the leg for a couple of minutes. Some people apply the elastic bandage to the affected area to reduce the pain of the calf muscle cramps. It is important to drink a lot of liquids like milk, juices and water to prevent yourself from having calf muscle cramps. Certain medications, oil massages, balanced diet or an ice pack can really help in reducing the pain and muscle fatigue.