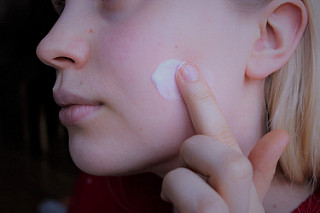 Overview
In these days women and men all over the world are trying to stay young face. The first and most important thing about anti-aging is to feel young, but unfortunately sometimes that is not good enough. Different people have different type of skin; some of them have sensitive, some have normal, some have dry… but all these types must be treated well according to characteristic of type.
Of course, it is really important to care of your skin from the young days, otherwise you won't be able to keep your young look, and to keep your skin healthy. 
How to keep good looking skin
It is very important to have the habit of going to dermatologist or cosmetics. It is good just to consult with them, because of their competence and it is sure they would have to recommend you the best product or how to treat your skin on the best way. If you have problem skin, the consults are more than recommendable. 
It is very important to mention that skin is the largest organ and it is also very exposed to adversely influence of environment. Unfortunately, environment of today is quite polluted and skin is the first on impact. Knowing all this, everybody should take much care what should eat, where should go if they want to have healthy organism, and of course skin.
One of the most important thing is what are we eating? Different food has very strong influence on the organism, so for the healthy skin is very important that diet should be proper.
There are some diets which are highly recommendable. In this article, four diets will be recommended.
The first one is Diet with low GI and it makes to feel and look better. It also includes that when we feel better and when we are healthy, we also look much younger. This diet includes the row vegetables and fruit. It is very important to hydrate your skin, and the row food is the best for it.
The second recommended diet is one that increases the level of antioxidants in organism. Antioxidants are also very important for brain function.
The third diet is already well-known Dr. Perricone' s diet. It contains a lot of minerals, vitamins, antioxidants.
The fort diet is Okinawa diet. As well as Dr. Perricone's diet, this diet is based on proteins, right fats, but it also includes and carbs. It is also good for your weight.
It is also good to combine all these diets, and you ll achieve the goal fast.