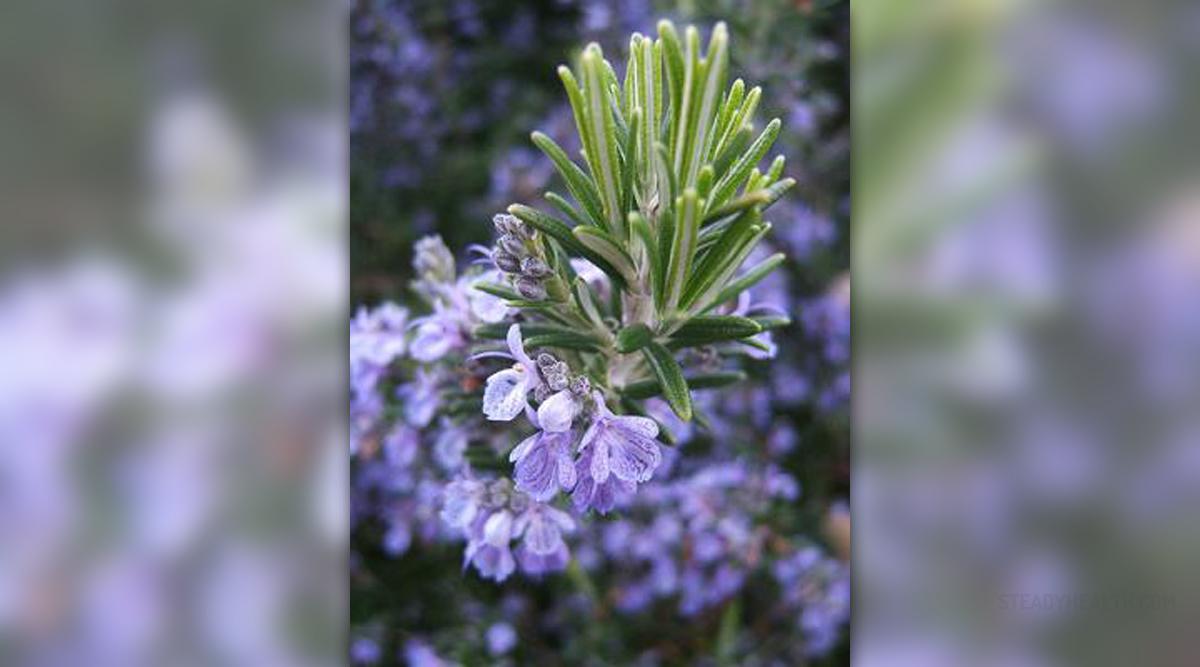 Rosemary protects the brain
Rosemary is not only the spice that gives a great flavor to the fish dishes, but also it protects the brain. A group of scientists from research centers of Burnham Institute in Los Angeles and Japan have found that rosemary contains compounds which fight against free radicals that damage the brain. The active substance cornosic acid protects the brain from stroke and neurodegeneration that occur due to damage caused by free radicals. In experiments on animals leadership team Drs Takumi Satoh (Iwate University, Japan) and Stuart Lipton (Burnham Institute, LA) have found that the active substance from rosemary is activated under the influence of free radicals, so they attack them instead of neurons which therefore remain undamaged. Scientists consider that this component is more beneficial than chemical drugs that attack the causes of disease and which often cause unwanted effects on other body parts.
New type of drug based on rosemary active component would work through a mechanism called redox chemistry, in which electrons transfers from one molecule to another in order to activate the immune response. Drugs containing rosemary medicinal ingredients would be harmless.
Rosemary has been used as a medicinal herb in Europe since the Middle Age. It has very aromatic smell like cineole and camphor, and spice, aromatic and a little bitter taste. Rosemary essential oil obtains by steam distillation from fresh leaves and tops of branches.
Other medical use of rosemary
Rosemary leaf is used only in folk medicine as an ingredient in teas for skin stimulation, hair growth, abortion inducing, carminative and others. Rosemary is very useful for improving blood circulation, treating poor digestion, sluggishness of the stomach and anemia. This plant seems to improve liver function and gall bladder emptying, and this, in turn, affects the general improvement of the whole body. Rosemary is also used to treat paralysis, muscle rheumatism, neural pain, headache and mental and physical exhaustion. Besides that, it is very helpful in vision improving.
Rosemary oil became part of eau de colognes and other cosmetics such as various balsams, liniments, tinctures, creams and other product for rubbing and anointment of the sick body parts.
It also uses against epilepsy, flatulence and hemorrhoids. Fresh rosemary in the old wine is a good tonic for the heart, particularly is beneficial against low blood pressure. It is useful for pale, weak and old people. In passing flu state, a glass of rosemary wine significantly contributes to faster recovery.
Recently is proven the existence of a new ingredient in rosemary, which could be used for the production of new types of neurological drugs that will protect the brain from neurodegenerative diseases and even slow the aging process.