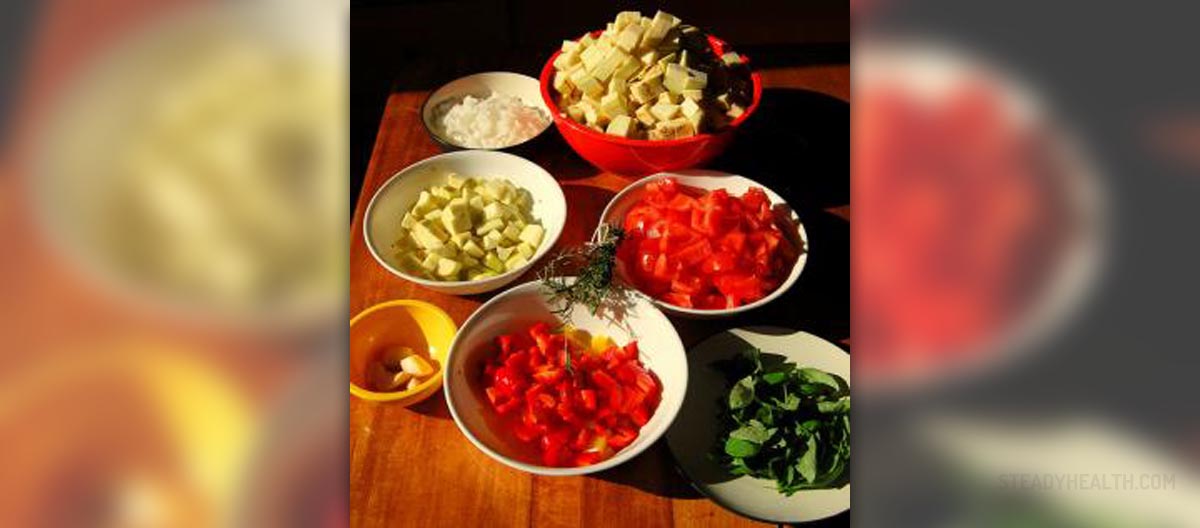 Introduction
A popular dish from the French region of Provence that mingles eggplant, tomatoes, onions, bell peppers, zucchini, garlic and herbs, all simmered in olive oil.
One can really use any vegetables at all to make a great Ratatouille. Vegetables can be cooked together, or cooked separately and then combined and heated for a short time together. Ratatouille can be served hot, cold or at room temperature, either as a side dish or as an appetizer with bread or crackers. Ratatouille is great in every diet. French people are known for their habit to eat a lot and remain slender. It is because French people eat healthy dishes with lots of vegetables and salads.
This French Ratatouille is a perfect sample of fresh and healthy cuisine. This recipe for French stew uses a simple, low fat method that results in a delicious blend of textures and flavors. Ratatouille is an excellent accompaniment to chicken or fish.Ratatouille RecipeThis is the basic version of a recipe in which one caramelizes the onions and peppers before adding them to the rest of the ingredients. This process gives a delicious sweet taste to the whole meal. It is advisable to use any color bell peppers, from brown to green and anything in between. To prepare this dish one will need 20 minutes, but the preparation time is approximately one hour and five minutes.Ingredients for ratatouille are:2 1 lb. eggplants cut into cubes,1/3/4 teaspoons plus ¾ teaspoon of salt,2 ½ lbs. of peeled tomatoes plus 1 14oz can of fine-diced tomatoes5 crushed and sliced cloves of garlic½ tablespoons of ground black pepper1/3 cup of chopped fresh basil3/4 cup of shopped parsley1 ½ lbs. of delicately sliced white onions3 chopped peppers2 lbs. sliced zucchini1/3 cup of dry white winePreparationTo prepare this dish, first place a layer of paper towels on two big dishes and place the eggplants cut into cubes on the plates. Spray the eggplants with salt and let it sit for twenty minutes. In the meantime, mix tomatoes, garlic, black pepper, basil, and parsley in a saucepan and cook over medium heat. Then, sauté the onions and bell peppers with olive oil for ten minutes, until they turn slightly brown. Add to the vegetable blend. Dry the eggplant and zucchini with a paper towel and add it to the vegetables.
Cover and cook over medium temperature for approximately forty-five minutes. The dish is ready when the vegetables become soft. Taste with salt and pepper and serve warm.