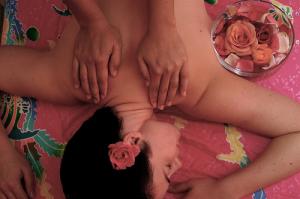 Information on Aromatherapy
Aromatherapy massage oils are specific types of oils which are commonly extracted from various sorts of plants and their flowers. They are very popular because they provide the human body with energy, healing and numerous other health benefits. The word aromatherapy is derived from two different words which stand for fragrance and treatment. Various plants, their flowers and essences have been used to provide energy, heal different ailments and relax a person for numerous centuries. Aromatherapy has been utilized back in the days of ancient China, Egypt and India. In the ancient Egypt, people have used infusion for the extraction of the oils from aromatic plants and they have used those oils for numerous different sorts of embalming, cosmetic and medicinal purposes. The ancient Chinese have used these powerful herbal remedies for similar purposes as well. They also burned incense and aromatic wood during various sacred rituals. The traditional Indian medicine known widely as Ayurveda has practiced the use of aromatherapy essential oils for more than 3000 years. Essential oils are very efficient in stimulating both the body and the mind.
Benefits of Aromatherapy:
Essential oils are very efficient in aiding in beauty and overall health. They can also be inhaled in order to stimulate the brain and trigger certain beneficial processes in the human body. Those who suffer from depression, tension, anxiety and insomnia, and those who deal with chemotherapy may find the essential oils to be very helpful for their troubles. Essential oils may also be used as very efficient natural pesticides and repellents.
Essential Oils
Bergamot is one of the most commonly used essential oils because it is very efficient in dealing with depression, insomnia, anxiety and stress. Another beneficial essential oil is cardamom and it boosts the confidence, sense of direction and concentration. Cypress essential oil stimulates the circulation and it can be used for the treatment of various ailments. Another soothing essential oil is eucalyptus lemon. It also has very potent antiseptic, antispasmodic and anti-inflammatory properties. Fennel sweet essential oil may come in very handy for all those who suffer from different types of digestive problems. Pregnant women should not use it. Another stress relieving essential oil is made from germanium. Helichrysum essential oil can also be used for the treatment of numerous medical conditions. Jasmine sambac essential oil is an excellent aphrodisiac and antidepressant. Another extremely potent essential oil is derived from the peppermint plant.