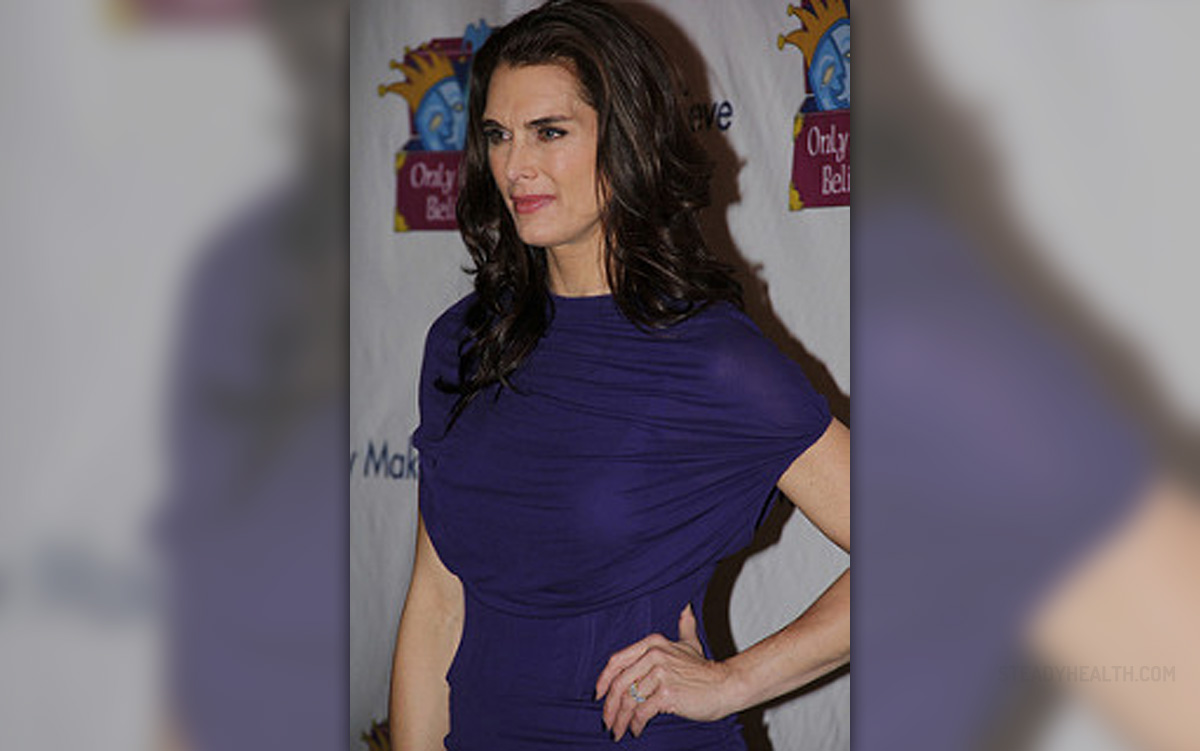 Brooke Shields is another celebrity added to the list of celebrity moms who are thinking about taking the plunge all over again. Brooke Shields claims she would love to add another member to her family and she has been telling her friends she would like to have another baby. Brooke Shields is already a mother of 2 young beautiful daughters, Rowan, who is 7, and Grier, 4 years old, but is according to Page Six ready to start again. The problem is Brooke's age: Brook is not in her twenties and not in her thirties she is in her mid 40ties.
Brooke Shields is 44, and yes, that could present a problem when conceiving another one. She already had some difficulties when she tried to conceive her first daughter Rowan and being 44 at the moment the problems could re-occur. There are many people that think Brooke is too old and that 40 and something celebrities are glamorizing pregnancy in their 40ties. Many are wondering whether this is an actual bump watch, or is this a case of a woman who is nostalgic of having a baby even though her kids are just out of their diapers? Obviously, age is a reason Brooke is worried because of her age. The ups and downs of IVF, and most of all, infertility, are not pleasant to go through. It is understandable she could not be ready to go through them all over again.
Of course, there is another option: an adoption. Adoption is an option that could definitely guarantee a baby boy. What do you think about celebrity pregnancy in 40ties? Do you think celebrities are glamorizing pregnancy in their 40ties? Do you think she should go for it and expand her family? Do you think Brooke should go through IVF? Or do you think she should start an adoption process?