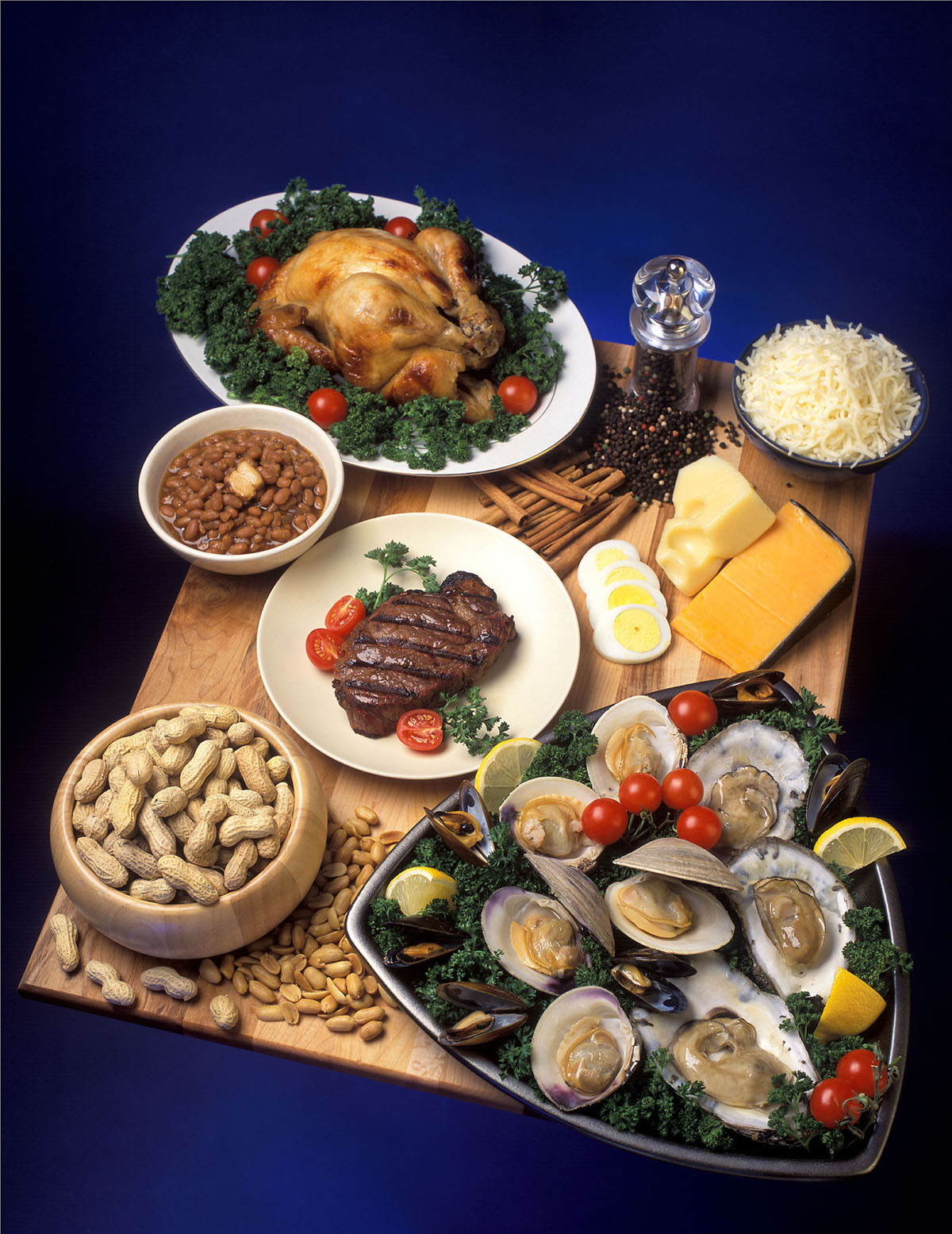 Zinc Benefits
Zinc is the second most common trace element in human's body after iron. Zinc contributes that people feel good and look nice. That means that zinc regulates the cells growth and wound healing, participates in the synthesis of proteins, positively influences fertility, helps in cells reproducing, strengthens immunity and protects against free radicals. Every person who wants to be healthy during the winter should eat foods rich in zinc.
Zinc Sources
Natural sources of zinc are beef, turkey, tuna, offal, brewers yeast, soy, pumpkin seeds, cheese, peas, clams and crabs.
Zinc Supplements
Consuming necessary daily amount of this mineral assumes a healthy diet. However, to prevent the occurrence of disease or to heal already existing disease, adequate nutrition is often not enough. It would be very useful to take 10-20 mg of zinc per day during autumn and winter, in the form of pills, because this is the only way to compensate lost minerals.
Zinc and Immunity
Zinc stimulates the creation of white blood cells in the bone marrow and at the same time, causes maturation of the so-called T-lymphocytes. They are necessary for defending the body from germs. Moreover, zinc inhibits inflammation and suppresses the viruses. It does not allow the viruses to multiply and penetrate through the mucous membrane of respiratory tract into the body. Zinc supplements taken in the recommended dose of 10 to 20 mg of zinc per day can soften the symptoms of cold and shorten recovery period.
Zinc and Cancer
Zinc acts as an antioxidant, neutralizing the effect of free radicals and preventing the growth of cancer. In addition, this element stimulates the production of blood, which is very important for patients suffering from cancer who undergo the radiation. Radiation decreases the number of red and white blood cells.
If the body is not getting sufficient amounts of zinc, fatigue and poor appetite are a natural reaction. At the same time, zinc deficiency can cause night blindness.
Zinc and Skin
In addition, due to zinc nails become firmer, and in the case of hair losing, zinc may help in solving the problem. Sometimes, the cause of hair loss is a lack of zinc, which can lead to collagen and keratin production disorders.
How much Zinc is Necessary?
Experts recommend consuming at least 10-15 milligrams of zinc per day. The need for zinc depends on individual factors such as age, sex and physical condition.
During menstruation women lose mineral substances so she should eat food rich in zinc to provide its sufficient amount.
Pregnant and nursing woman and chronically ill people need 25 milligrams zinc a day.
Also, athletes need more zinc, since they lose 1 to 1.2 milligrams of this mineral by sweating.
Since the body does not produce zinc reserves, there is a small possibility of zinc overdosing.