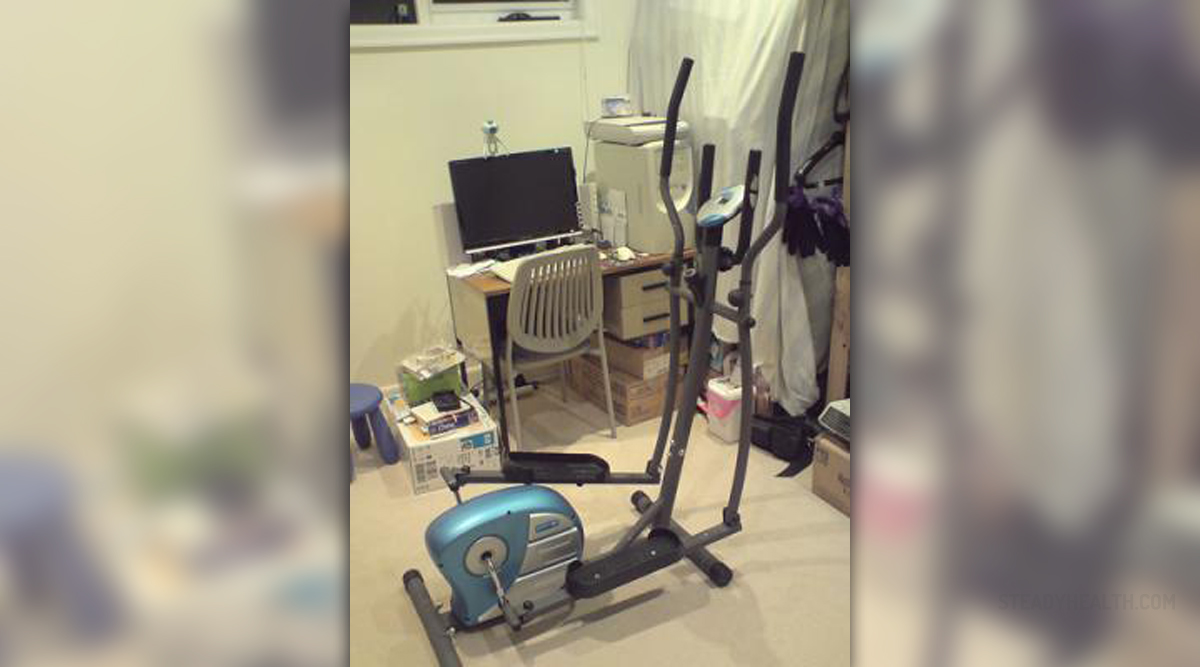 Elliptical machines, or cross-trainers as they are sometimes called, are the stationary exercise machines that usually combine the exercise motions of some of the most popular pieces of equipment: treadmill, stair climber, exercise cycle, and ski machine. They are often used to simulate walking or running. One of their best features is that they do not cause too much pressure on the joints and the risk of injury associated with use of the elliptical trainers is reasonably low.
Choosing the right one
Elliptical trainers became available on the market during 90's. Since those early days, elliptical trainers have evolved using the latest design technology. There are three major types of elliptical trainers, distinguished by the motor or "drive" location.
The oldest elliptical design is the "rear drive" type. The "front-drive" elliptical was the second-generation design and the latest available type of elliptical trainers is the "center-drive". There are a number of ways to compare those elliptical trainers and make the shopping choices easier. This article will try to examine a couple of most important features.
The price
Elliptical trainers are quite expensive type of fitness equipment. However, these come in various price ranges. Price generally depends on the manufacturer and the specific use of the machine. Machines that are built for commercial use, in the fitness studious, are constructed so that they can withstand the most demanding workout. They are built to last and keep up with a lot of pressure. These machines are rather expensive and they usually cost at least $3,000. Machines constructed for the home-use normally have lower prices. The sort of budget one has in mind when comparing elliptical will actually help to determine the best possible busy.
The versatility
As we already mentioned, professional machines are more expensive than those constructed for home-use. It is important to understand that for home use one does not need anything fancy or highly enduring. Good elliptical trainer, great for whole family, should have the adjustable stride length, so that everyone in the house can use it. Machines with rotating handlebars are also an excellent choice as they give the possibility to incorporate the abdominal workout into the training.
The console
The console of the elliptical machine consists of different programs and add-ons. Many of the elliptical trainers have LCD or LED very informative workout display with different functions like: time, date, temperature, speed, RPM, distance, calories, and pulse. Some machines have great variety programs that may be extremely useful in making the workout more interesting. One of the greatest additions is a chest strap heart monitor that usually involves an option to automatically adjust the resistance and maintain the heart pace at the certain level.