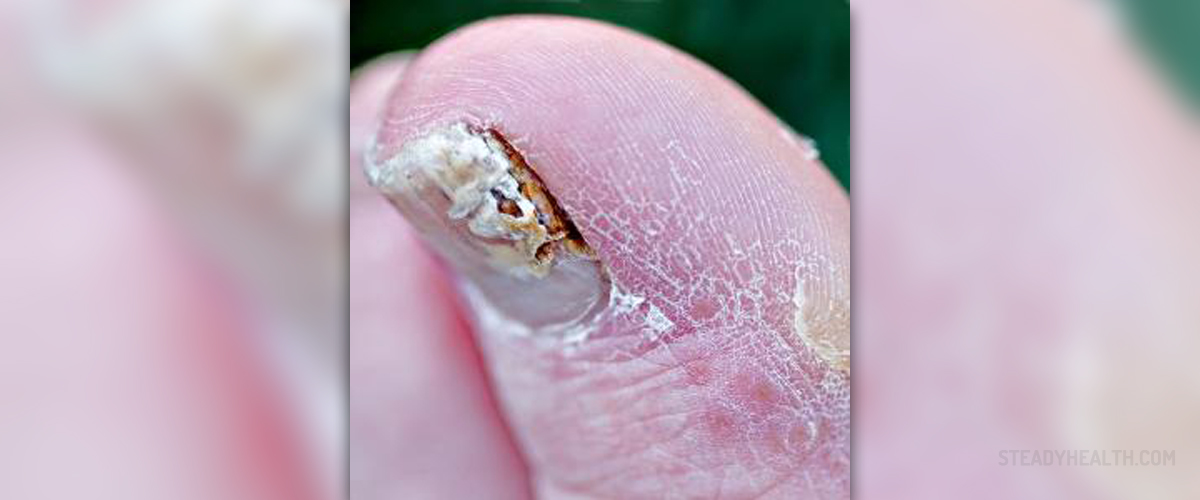 Fingernail fungus is a condition when an infection appears in the nails. It is an unpleasant and ugly situation especially if the infection is in the fingernails. It is very contagious condition and the infection can be passed on through direct contact with the person who is infected.
Treatment of the fungus on fingernails can be long lasting because this condition is difficult to treat. There are many remedies available which can help you get rid of the fungus. Lamisil is one of the most used products. It is an anti fungal essence which can be taken orally or it can be rubbed directly to the skin. This remedy prevents creation of the fungal chemicals (sterols) which are responsible for keeping the fungus cells together. Lamisil is also available in powder and cream which is used to treat athlete's foot. However, the side effects of Lamisil are extremely dangerous and toxic, and they can a negative impact on your health.
Due to such unsafe side effect of Lamisil and other available products, many people who suffer from fingernail fungus infection turn to natural medications. Whether your infection is severe or mild, or it is on fingernails or toenails, natural and herbal remedies can help you with your condition without harming your health. These home made remedies are also safe for you to use them for a long period of time.
One of the recommended remedies for nail fungus is vinegar mixed with water or hydrogen peroxide. This substance stops the growth of fungus. You should rub it in directly on the infected area after you cleaned and dried your hands or feet. The process should be repeated two times a day until the infection is gone. Apple cider vinegar can be used for the fungus treatment, too. This vinegar is a well known, ancient remedy for all kinds of health conditions.
Tea tree oil can be useful also. You should put a thin layer of the oil on clean nails and let the oil dry before you put your socks or footwear on. The oil should be applied three times a day. It is recommended to repeat the process until a new nail entirely grows out, which is half a year for fingernails and a year for toenails.
Vicks Vapor Rub is a soothing balm which has the different aromatic oils in it and it is primarily designed to help you breathe when you suffer from a cold. However, it is known that it is also useful when fighting against nail fungus.