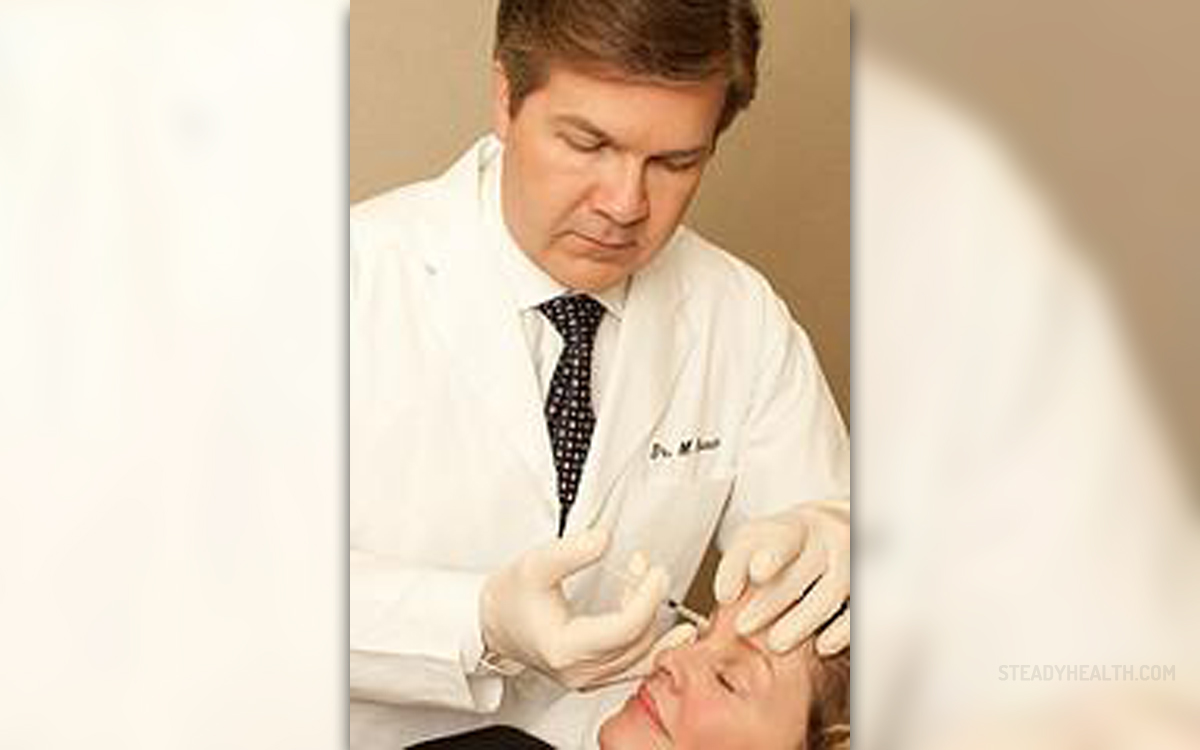 The FDA recently approved the use of Botox for treating migraines. Namely, this cosmetic substance, known to make one's wrinkles disappear, was found to be very useful in treating chronic headaches. However, in order for it to be effective, a person needs to inject him/herself with Botox twelve times in a week, jabbing the needle in the neck and head area. This kind of treatment can be very expensive, since Botox injections may cost up to $1,200 per shot. Add your doctor's charges to it and you will have reasons for a new headache as soon as the migraines go away.
Is It Safe?
Usually, our bodies have no problems with tolerating Botox. Yet, this cannot take place without risks and side-effects. Botox injections are capable of triggering nausea, new headaches, back and neck aches, bruising and pain affecting the jabbing spots, weakening of the affected muscles, oral and ocular dryness and many other negative occurrences. Some of the worst case scenarios have encompassed breathing difficulties or even death, even though such cases are rare.
The Statistic Data
The FDA approved of the treatment method after a series of test which were done, involving 1384 people, all suffering from chronic migraines. Some were given placebo, while others were treated with Botox, specifically BoNTA, a type of this product. Those who were treated with BoNTA had headaches for fewer days in a month than those who only received placebo. Yet, about 1% of the test subjects needed hospitalization during the treatment procedure. On the other hand, the rest of the test subjects commonly suffered from side-effects like drooping eyelid, facial paralysis or headaches. The conclusion involved the FDA announcing that BoNTA is very effective for people who have chronic headaches for less than a fortnight monthly.
The Alternative Solutions
If you are not too keen on using Botox for getting rid of your headaches, you can always opt for some of the alternative treatments, involving medications. Hypertension medications like propranolol as well as timolol and duo anticonvulsants and vaporic acid, all are obtainable in pharmacies and recommended for use against migraines.
Tricyclic antidepressants are also commonly used for these purposes. Yet, these are not approved by the FDA. Additionally, certain scientific trials have noticed great potential in amitriptyline. Finally, alternative medicine like acupuncture, biofeedback, relaxation techniques or CBT, all can be more than effective in helping you get rid of headaches and chronic migraines.