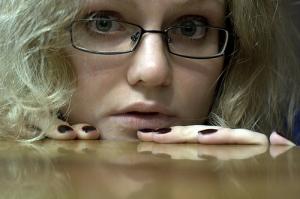 Impressions seem to be everything
No matter how much people deny it, when meeting somebody for the first time, everybody is eager on leaving the best impression possible. Given the fact that, in most cases, the person's face is that which attracts immediate attention, people do wish to bereave their faces from any fine lines or wrinkles. As a matter of fact, the initial impression is the one that stays in memory the longest. And knowing this, there are no reasons why a person should not make the most of it and present him/herself in the best light possible.
Criteria that promise best of results
Though many people think that finding a most suitable, beneficial and effective face-cream is a piece of cake, once they find themselves in a store and confronted with a mass of different products of which all promise wonders, they see what a difficult task this is. Fortunately for them, the experts have comprised a sort of a list of those must-have ingredients and must-fulfill criteria that are known to produce that desired outcome.
Criterion No. 1 – the anti-wrinkle product ought to give instantaneous results – meaning that those effective ones will produce results in a matter of minutes, literally. What this means is that there will be absolutely no need for months and months to go by before the results are noticed. The new wave of instant-effect anti-wrinkle products delivers desired effects the very moment a person in question applies them. And this is all we need.
Criterion No. 2 – before/after visual representations – is another of the tell tale indicators of the effectiveness of a specific product, for it will enable a potential customer to see the effects on the spot. In addition, one should also attempt and find these before/after pictures for different age groups for the purpose of seeing the different effects that this product has on different people.
Criterion No. 3 – independent clinical studies by third parties - are also a superb way of acquiring additional useful evidence on the effectiveness of a product you have taken into consideration. The plus side of such research studies is that, once they are completed, the results are released onto the World Wide Web, making them available to the vast majority of people. In addition, the "third party" reference means that these research studies have been performed by independent and thus unbiased organizations, which is extremely important for the potential customers.
Other essential criteria include special concentration on anti-aging ingredients, side effects and price.