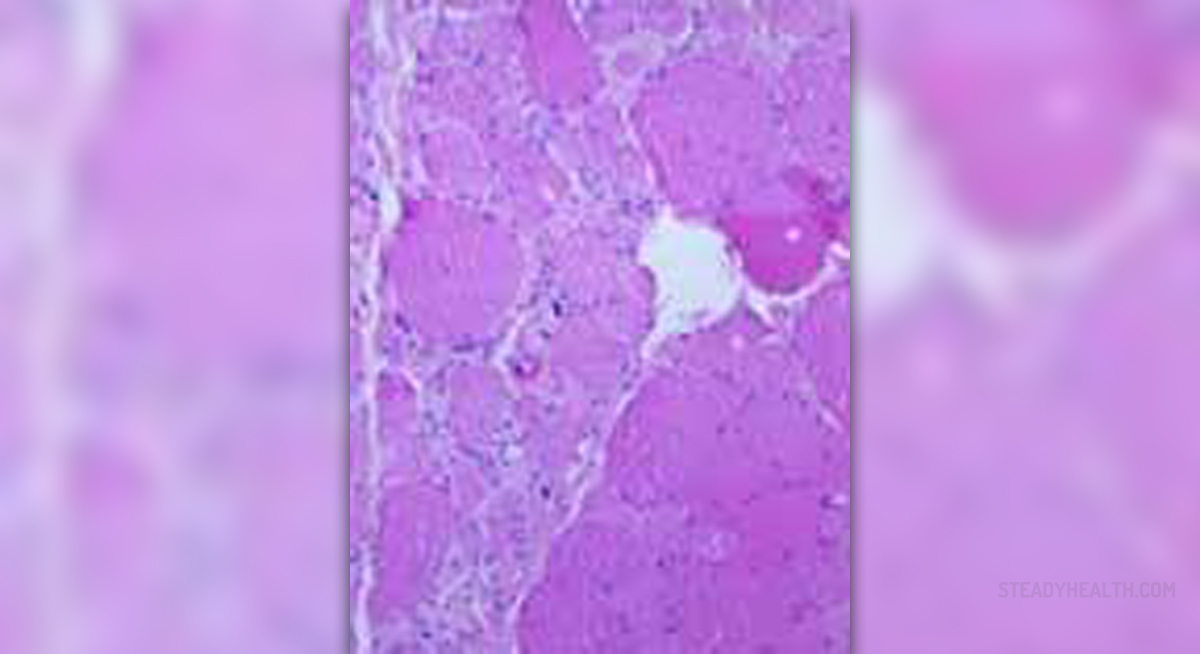 Muscular dystrophy represents a group of muscles diseases and features with progressive deterioration of muscles and loss of muscle strength. In majority of cases the condition is inherited and develops as a result of a genetic deficiency of the muscle protein dystrophin.
More about Muscular Dystrophy
This muscle wasting disease affects all types of muscles, skeletal, voluntary and involuntary muscles. Furthermore, it can affect people of all ages. The onset of symptoms predominantly depends on the very type of muscular dystrophy.
Having a genetic trait muscular dystrophy is not so frequent illness. However, it is severe and eventually leads to serious disability and in some cases lethal outcome. Progression of the disease eventually results in degeneration and deterioration of muscles. This affects normal day-to-day activities such as standing, walking and sitting.
Muscular dystrophy develops as a result of inadequate synthesis of proteins due to lack or defect of certain genes. Because certain proteins cannot be produced in adequate amount or in a functional form muscles slowly deteriorate and lose their function.
Symptoms and signs of muscular dystrophy generally depend on the type of the disease and the affected muscles.
Types of Muscular Dystrophy
There are more than 30 different types of muscular dystrophy. In order to determinate the type of the disease doctors take into consideration patient's medical history together with all symptoms and signs, findings of physical examination and specific diagnostic test results.
Duchenne's muscular dystrophy is definitely the most frequent form of the disease and quite severe one. The first symptoms and signs of the disease occur between the age of 2 and 6 and since the progression of the disease is quite rapid, patients rarely survive till their adolescence.
Becker muscular dystrophy is not so severe comparing to the previous one. It generally affects boys and young men and the progression of the disease is not so rapid. Life expectancy is much longer and many patients remain mobile through their teens and even into adulthood.
Myoclonic muscular dystrophy features with a combination of muscle stiffness and muscle weakness. It is most commonly diagnosed in adulthood although it can also start during childhood.
Facioscapulohumeral muscular dystrophy affects facial muscles as well as chest and arm bone muscles. The progression is generally slow and the symptoms and signs first occur during adolescence and early adulthood.
Apart from the previously mentioned there are several more major types of muscular dystrophy and they include Limb-girdle muscular dystrophy, congenital muscular dystrophy, oculopharyngeal muscular dystrophy, distal muscular dystrophy, Emery- Dreifuss muscular dystrophy and myofibrillar myopathies.
Unfortunately, there is no cure for muscular dystrophy and the goal of the treatment is to stop the progression of the disease, prevent/reduce deformities and help patients remain mobile as long as possible.