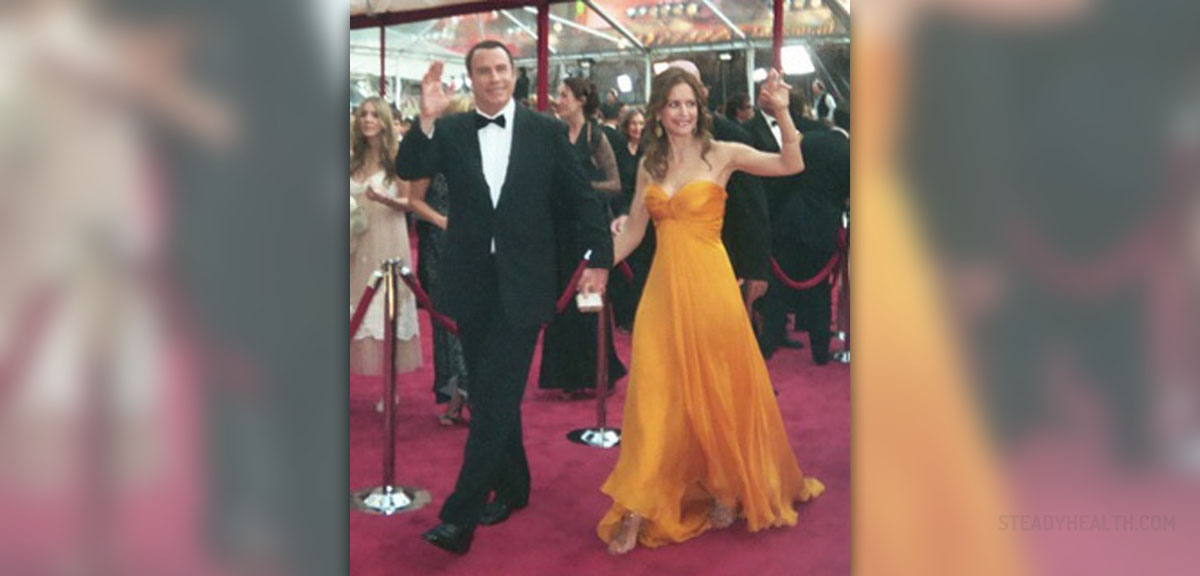 This may come as surprise, but John Travolta and Kelly Preston are expecting a baby. Especially because she is 47 not an age when is most recommended for a woman to expect a baby. The couple released a statement on their Web sites the other day saying that they are expecting a new addition to their family. A family made a statement few days ago: "It s impossible to keep a secret ... especially one as wonderful as this. We want to be the first to share this great news with everyone that we are expecting a new addition to our family. Love, John, Kelly and Ella". The statement was signed by their daughter Ella Bleu who is 10 year old.
However, there was some confusion it was either a baby or a puppy, but the Travolta's publicist, Paul Bloch, confirmed yesterday that Kelly is pregnant. No word has been given detailing whether they know if it will be a boy or a girl. More than a year has passed since the tragic death of their son who was 16 years old and now Travolta family is expecting a child. An insider told Star Magazine that Kelly is approximately 3 months old, and that both Kelly and John are over the moon and that the time was right for this to happen. Kelly and John were married in 1991 and have one child named Ella. As already said their son Jett died to a seizure while vacationing in the Bahamas. The family also struggled with extortionists following the death of their son.
Kelly and John have worked together on different charity events throughout the years, and at the moment they are raining money to support Haiti earthquake victims. Their efforts are not small: they sent 16 doctors along with 4 medical assistants to Haiti after the earthquake to administer medicines, surgical supplies, vaccines, antibiotics, and provide ready to eat meals.