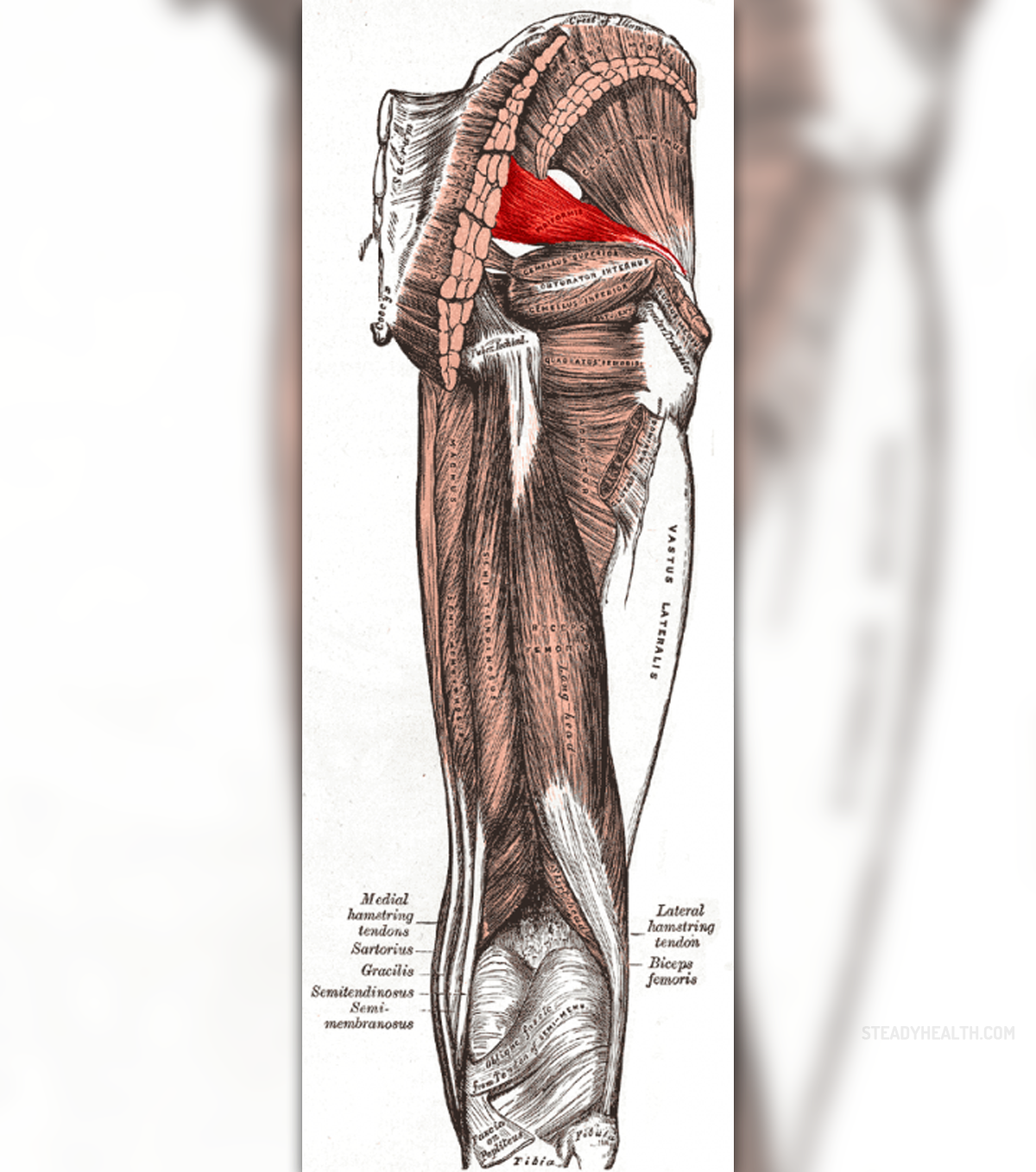 Piriformis syndrome is a neuromuscular disorder that affects the sciatic nerve. Piriformis muscle is compressing or irritating the sciatic nerve, causing severe pain, sensation of tingling or numbness in the buttocks and all the way along the path of the sciatic nerve. The pain often radiated to the lower tight and into the leg. Piriformis syndrome is also referred to as pseudo sciatica, wallet sciatica, and hip socket neuropathy. Diagnosis of Piriformis syndrome usually involves examinations to exclude sciatica resulting from compression or irritation caused by a herniated disc.
Symptoms of Piriformis syndrome
The pain associated with Piriformis syndrome usually starts deep in the buttock, radiating down back of the leg. Sometimes, the patient may feel the pain only on one side of the body but it is not unusual to feel it radiating on both lower parts of the body. Patient may sometimes experience changes in sensation or weekends in the leg or foot, accompanied with soft tingling. Usually, patients complain about being unable to hold one posture for a long time. Sitting, or lying in the bed may also be difficult.
Causes of Piriformis syndrome
Piriformis syndrome results from irritation of sciatic nerve, however, it is yet unclear why the piriformis muscle sometimes starts to irritate the nerve. One of the possible explanations is that muscle goes into spasm and tightens against the sciatic nerve. In many cases, Piriformis syndrome results from an injury caused by a fall on a buttock. Hematoma that forms near the injured area causes swelling of the piriformis muscle and putting the additional pressure on the sciatic nerve.
Even when the muscle heals, some of the fibers inside of them are replaced with scar tissue, which is not as flexible as the muscle tissue. This results in tightening of the piriformis muscle and putting the constant pressure on the nerve. It is estimated that around 50 percent of patients with Piriformis syndrome have a history of trauma. The remaining percentage of patients experience Piriformis syndrome with a spontaneous offset. The other possible causes usually include cerebral palsy, total hip athroplasty, myositis ossificans, and vigorous physical activity.
Treatment of Piriformis syndromePatients are often treated with non-steroidal anti-inflammatory drugs and muscle relaxants, to get a relief from the pain. Different stretching exercises and relaxation massages are also helpful. Patients are advised to avoid contributory activities such as running, rowing or bicycling. Treating the painful areas with ice or heat is another successful method of self-help. In some rare cases doctors will suggest a surgery.