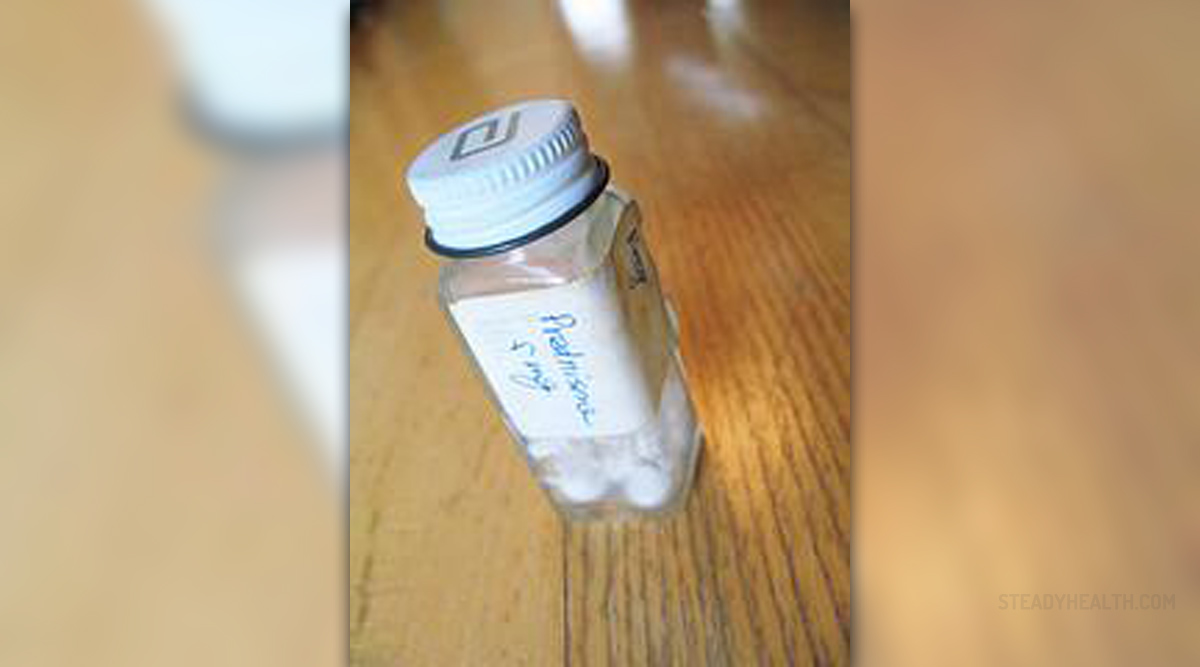 Prednisone is a member of corticosteroids, a group of medications with an amazing anti-inflammatory properties. These medications in general resemble cortisol, a hormone produced by the cortex of the adrenal gland.
Prednisone is a drug prescribed in individuals suffering from different illnesses. For instance, it is administered to patients with arthritis and autoimmune illnesses such as systemic lupus erythematosus. It is also highly efficient against severe allergies and certain skin diseases. Treatment of some cancers and immune system disorders as well as eye problems may also include this drug.
Prednisone - How to Take It?
The drug is always taken according to doctor's orders. The tablet form of Prednisone is taken with a glass full of water while liquid Prednisone requires proper measuring device. If the person takes only one dose of the drug, it is taken in the morning. Furthermore, some individuals take the drug every second day so they are advised to use calendar and mark the days when they are supposed to take the drug.
One should never discontinue the drug on his/her own and always consult the doctor beforehand, who will make the schedule and gradually reduce the dose before complete drug discontinuation.
Prednisone Side Effects
There is a variety of side effects associated with Prednisone. Nausea, vomiting, loss of appetite, heartburn are some of many gastrointestinal side effects. Furthermore, the drug may cause trouble sleeping, increased perspiration and acne outburst.
More severe side effects that need to be reported immediately include muscle pain and cramps, palpitations, weakness, swelling of the hands, ankles or feet and vision problems like blurred vision. Moreover, vomit that looks like coffee grounds, black and bloody stools, severe abdominal pain as well as bone pain, menstrual changes and seizures must be also reported. There are more side effects which can be avoided when the dose is reduced. However, dose reduction can be only performed by the doctor.
The drug can cause elevation of blood sugar levels, therefore it is not recommended in people suffering from diabetes. Finally, even though Prednisone is basically not capable of causing any allergic reaction, any rash, itching and swelling (particularly swelling of the face, tongue and throat), severe dizziness and difficulty breathing must be reported immediately.Precautionary Measures
Prednisone is prescribed only after the doctor has full insight in all the conditions the patients is suffering from. The drug may be forbidden in people suffering from certain illnesses such as acute fungal infections, high blood pressure, diabetes, liver/kidney disease and gastrointestinal tract ulcers.
Also, it is not recommended in people suffering from osteoporosis, mental disorders and cataract and glaucoma.
Even after the drug is prescribed, patients undergo regular check-ups and drug dose adjustments, if these are necessary.