Pregnant women who have previously had a cesarean section have a lot to think about when it comes to their upcoming birth. Is a repeat cesarean section best, or is vaginal birth after c-section just as safe or even safer? According to two new studies, planned repeat c-sections equal lower risks of serious complications.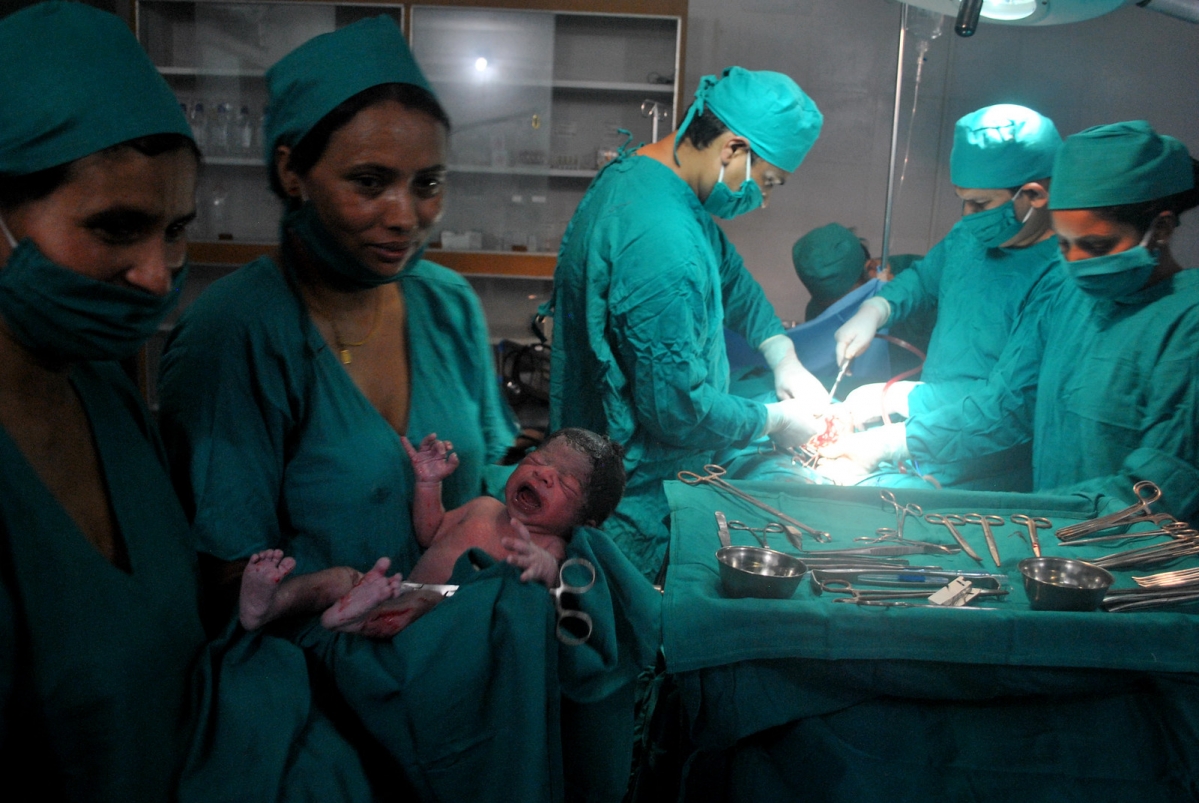 Two papers in the journal PLOS Medicine looked at birth outcomes in expectant mothers who had a previously had a cesarean section. One paper came from the United Kingdom, while the other research was conducted in Australia. The study from Australia looked at 2,000 women who had had one cesarean, in 14 different hospitals. They found that women who had a repeat cesarean section (RCS) had a slightly lower chance of hemorrhaging, and they also had a reduced risk of their baby dying in utero.
They added that the risks were generally minimal for both women having an RCS, and women choosing a vaginal birth after cesarean section. The researchers stated: "Among women with one prior Caesarean, planned elective repeat Caesarean compared with planned vaginal birth after Caesarean was associated with a lower risk of foetal and infant death or serious infant outcome."
Apparently, one stillbirth or near-death is prevented for every 66 repeat cesareans carried out.How about the British study team? They looked one of the most serious complications of pregnancy after c-section uterine rupture. When a woman's uterus ruptures during labor, both her life and the baby's are at immediate risk.
This new study from the National Perinatal Epidemiology Unit at Oxford University compiled national data on this complication. They found that women who tried for a natural labor were seven times more likely to have a ruptured uterus than those opting to have a repeat cesarean. The study did use a rather small sample of 159 women who suffered uterine rupture, 139 of whom had a c-section previously.